A Sprinkle of History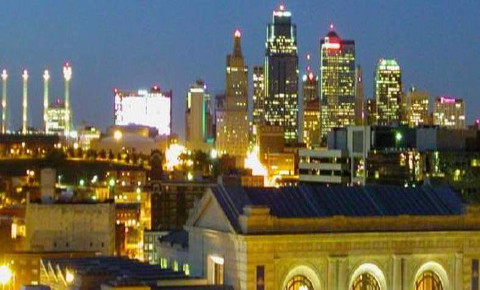 For more than 45 years, American Fire Sprinkler Corporation has been in the business of protecting people´s property and more importantly, their lives.
Founded in Kansas City, Mo., in 1968 by father, Gelder V. Lewis, and son, Jim D. Lewis, the company sells, designs, fabricates, installs and inspects all types of fire protection systems to provide safety and security for their customers.
Founded in Kansas City, Mo., in 1968
The Lewis family has a rich history in the service industry dating back to 1915 when Gelder´s grandfather established a plumbing and mechanical contracting business.
In January 1972, Gelder passed away and Jim and his wife, Cliftene, became full owners of the company.
In 1979, the company relocated its offices to Lenexa, Kan., and established a full-service fabrication facility in Kansas City, Mo. Eight years later the company consolidated the front office and the fabrication facility into a new location in Mission, Kan., and in 1993, a second office was established in Great Bend, Kan., to serve customers in central and western Kansas, eastern Colorado and Oklahoma.
Jim and Cliftene´s son, James, joined the business in 2005. In March 2007, Jim passed away as the result of a motorcycle accident, and James became Executive Vice President and Secretary. He was named Chief Executive Officer in January 2010.
With many years of experience, American Fire Sprinkler Corporation has become one of the largest sprinkler contractors in Kansas and Missouri. The company has performed some of the highest profile jobs in Kansas City including the Kansas City International Airport Terminal Improvement Project, the Sprint Center Arena, the Union Station Historical Renovations, and the National Nuclear Security Administration.
American Fire Sprinkler Corporation has earned the reputation of being honest, and providing quality service and on-time performance. The Lewis family takes pride in providing a product that can save lives and protect their customers´ property. That level of service could not be possible without a dedicated management team and hardworking employees who are highly valued and are truly a part of the family.